Developer Keen Software House has announced that its construction-focused sandbox game Space Engineers will be leaving Steam Early Access next week, on February 28.
It's been a long road for space engineers; the game, which originally launched on Steam in 2013, will have been in Early Access for nearly five and a half years by the time its official 1.0 version releases next week.
This long gestation period isn't too much of a surprise, however, given that Space Engineers is an incredibly ambitious game. Described as "a sandbox game about engineering, building, exploring and surviving in space and on planets", it gives players the ability to build everything from planetary outposts to space stations and spaceships, piloting the latter through the depths of space in order to explore further and hopefully survive.
It can be played solo, co-op, or competitively, and there's a creative mode for those who prefer to tinker without the ever-present stress of survival mode (and enemy NPCs).
The list of Space Engineers features is long. Its systems include volumetric physics, as well as electricity, oxygen, gravity (both natural and artificial), even deformable environments – all designed to provide a richer and more authentic experience. And on the tools front, you'll find component refineries and assemblers, solar panels, various prefab building blocks, pistons, thrusters, weapons, automated freighters, mod support, and more.
This all went down well during Space Engineers' long early access period, with the game amassing over 3 million PC sales, still with 200,000 monthly active players according to Keen Software. An Xbox One version, first announced in 2014, is also in the works, and the developer says finalizing it is a "top priority for our team".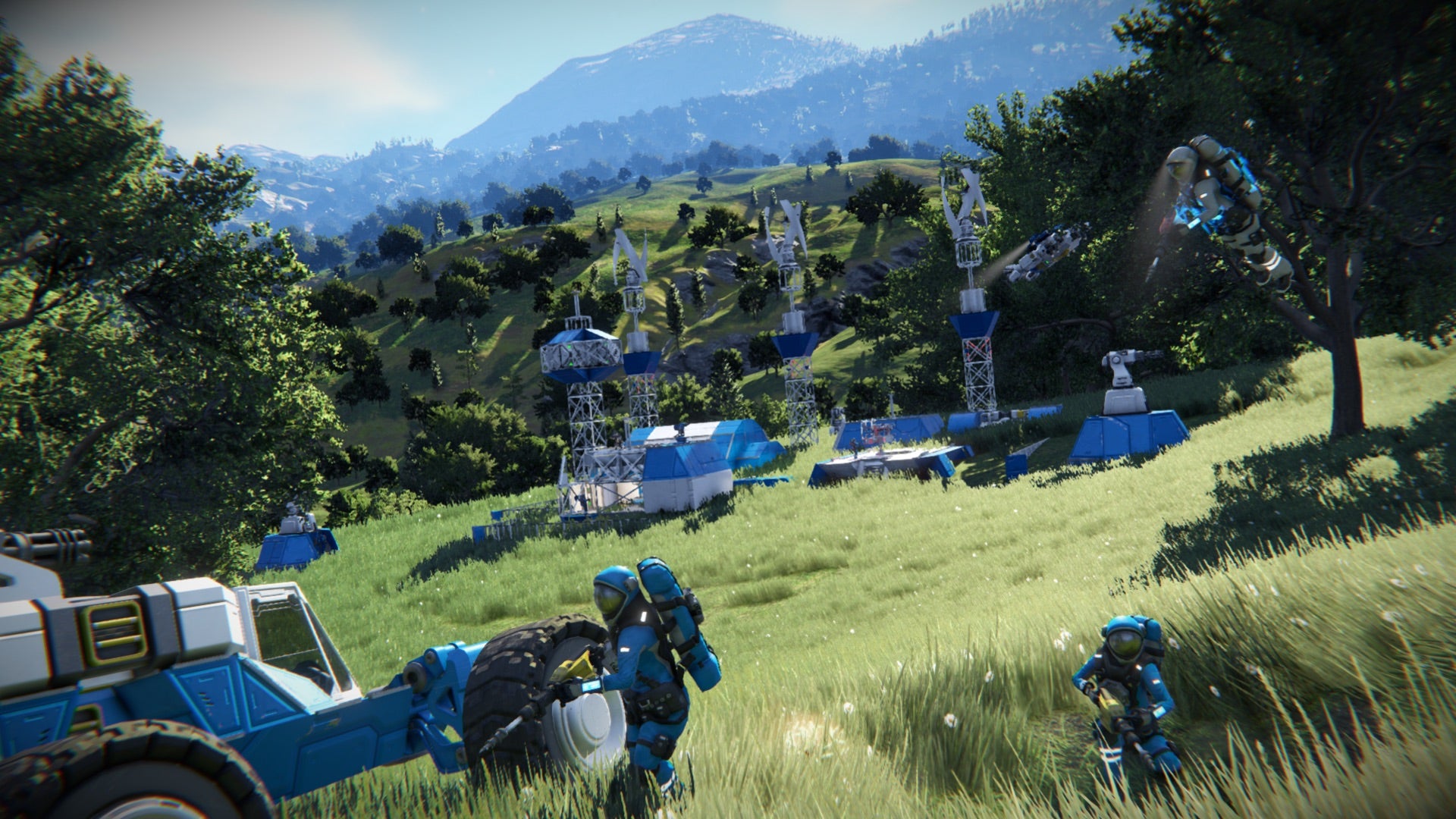 When Space Engineers launches on February 28, it will include the complete overhaul of Survival mode that has been in production for some time. However, Keen says that, even after the full release, he "won't stop working on Space Engineers." It plans to add new features, blocks, and scenarios in future updates, and promises to "take space engineers to exciting places of gameplay, immersion, and challenge."
"It's not the end," he says of next week's launch, "It's just the beginning!".